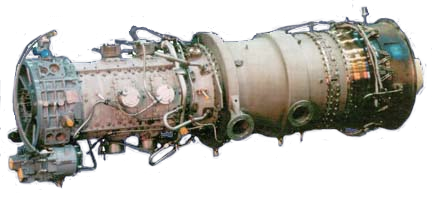 Allison 501K Gas Turbine and Steam Injection Experts
International Power Technology's services include:
Turnkey operations, maintenance and management of power plants with gas turbine or reciprocating engine prime movers.
Allison (Rolls-Royce) 501KB, KB5, KB7 and KH engine repairs and service.
IPT Nozzle Steam systems.
Allison (Rolls Royce) 501-K(x) engine inspections, troubleshooting and overhaul management.
Distributed generation project development.
Complete power plant emergency and field services on a 24-7 basis.
Consulting and project financial analysis.
OEM and PMA parts sales.
501-KB5 and 501-KH engine sales, rental and leasing.
Power plant equipment supply.
International Power Technology (IPT) was formed in 1974 to develop gas turbine steam injection technology. The Allison model 501-K industrial engine was the perfect candidate. In 1983, under a Joint Development Agreement with Detroit Diesel Allison (now Rolls-Royce/Allison), IPT co-developed the steam injected Allison 501-KH gas turbine, subsequently called the 501-KH Cheng Cycle. IPT has authored over 48 U.S. and international patents and has accumulated over 1,500,000 hours of power plant operations experience. Additionally, IPT has been involved in the design and development of scores of projects around the world which were developed by IPT's Licensees.
The first Cheng Cycle power plant, located at San Jose State University, was developed, owned, and operated by IPT at the time of its construction in 1984. The San Jose Cogeneration Project is currently operational and is approaching 250,000 hours of continuous operations. The Cheng Cycle Spec 935 was subsequently developed by Allison after the San Jose project was built.
Between 1985 and 1990, IPT developed five additional Cheng Cycle plants. During this period of project development, IPT refined and perfected its know-how by way of constant feedback from the plants it was operating, as well as from the joint development efforts between IPT and Allison Gas Turbines. Design improvements included case steam injection, nozzle steam injection, boiler cold end design, lubrication system, and steam purity, among others.
Between 1991 and 1994, IPT performed service evaluations and testing in conjunction with Allison Gas Turbines at IPT's SRI power plant location, resulting in significant improvements to the Allison product line. IPT service evaluations included: 1st stage turbine TBC vanes, LE3.x combustion liners, turbine 1st stage blade materials and coatings, turbine lab seals, and nozzle and case steam injection.
During the 1990's, IPT's focus was targeted towards Cheng Cycle product licensing, engineering, and operations and maintenance of power plants. IPT's licensees during this period were:
US Turbine in North America
DETCO in Australia
Voest-Alpine (ELIN) in Europe
Hitachi Zosen and KHI in Japan.
IPT's licensees around the world continued developing Cheng Cycle power plants thereafter and today there are over 130 Cheng Cycle installations worldwide.
IPT has accumulated in excess of 1.5 million hours of operations experience operating co-generation power plants utilizing the Rolls-Royce/Allison 501-K gas turbine as a prime mover. This level of qualification and experience is unsurpassed in the industry.
Headquartered in San Jose, California, IPT's primary business today is operations and maintenance of power plants, engineering, parts sales, field service, project development, and 501-K engine sales and leasing.
Click here for an IPT Statement of Qualifications
POWER PLANT EQUIPMENT MARKETPLACE
Added March 28, 2013:
Power Plant For Sale (Northern California) –  

SOLD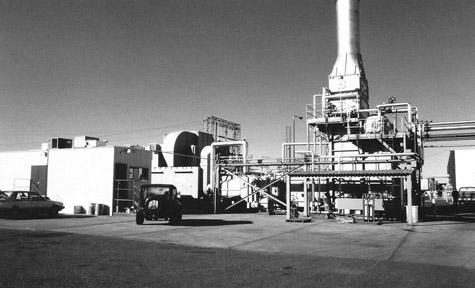 Click here for printable O&M Line Card
(pdf format – 793kb)
Take a Virtual Power Plant Tour
International Power Technology
1042 W. Hedding, Suite 100
San Jose, CA 95126
(408) 246-9040
(408) 246-9036 FAX